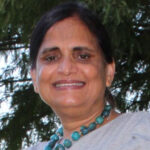 Dr. Poonam Singh is a Board-Certified Pediatrician who has been in private practice in Tomball and the Northwest Houston area since 1997.  She received her MD Pediatrics degree from the Postgraduate Institute of Medical Education & Research, Chandigarh, India, and completed her pediatric residency at the University of Minnesota at Minneapolis.  Before moving to the Tomball area, she was on the faculty at Southwestern Medical School in Dallas and a Children's Medical Center and Parkland Memorial Hospital of Dallas staff member.  Dr. Singh has more than 30 years experience as a Pediatrician. At the Pediatric & Adolescent Center of northwest Houston, Dr. Singh provides compassionate, accessible, professional, caring, and competent care to children ranging from newborns to 18 years.  Dr. Singh is married with two daughters who are following in her footsteps in the medical profession.  She lives in Spring and enjoys traveling, reading, cooking, and spending time with family, friends, and her dog.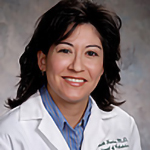 Dr. Elizabeth Fowler attended Abilene Christian University for one year before transferring to the University of North Texas in 1993. Dr. Fowler was a collegiate athlete at both schools, running cross country and track and field. Before graduating Cum Laude from UNT in 1996, she held UNT's indoor 5K record, outdoor 5K and 10K records. She attended UTMB-Galveston for medical school, then UT-Houston for her residency in pediatrics. Dr. Fowler has been at the Pediatric and Adolescent Center of NW Houston since 2004. In 2011, she was chairman of pediatrics at Methodist Willowbrook Hospital and was a finalist for Houston Chronicle's Best of the Best for Pediatricians in 2020. She enjoys seeing children of all ages. When she is not working, she enjoys spending time with her husband and daughter and running with her two dogs in Cypress, TX.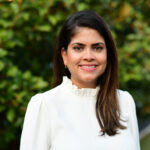 Dr. Amrita Singh completed medical school and her Pediatric residency at Baylor College of Medicine and Texas Children's Hospital. Prior to joining us, she was an Associate Professor of Pediatrics for Pediatric Hospital Medicine at Texas Children's Hospital since 2011. Dr. Singh grew up in Spring and looks forward to caring for patients in a community she knows well. She is also thrilled to be able to work alongside her mother (Dr. Poonam Singh) and the rest of the team! When not working, she likes spending time outdoors with her husband and two young kids.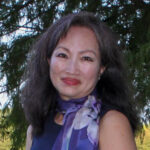 Dr. Tonya Suffridge, DO, has been in practice with Pediatric & Adolescent of NW Houston since October of 2006. She previously practiced with Utica Park Clinic in Tulsa, Oklahoma, for seven years before moving to Texas. Dr. Suffridge graduated from OSU, College of Osteopathic Medicine in 1994 and completed her pediatric residency with the University of Oklahoma, College of Medicine, in Tulsa. She is board-certified in pediatrics. Dr. Suffridge is married and has two children. She resides in Cypress and, besides spending time with her family, Dr. Suffridge enjoys cooking, gardening, fly fishing, playing piano, and traveling. What is a DO? To find out more, click here.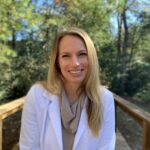 Dr. Rachel Gandre  is a board-certified pediatrician, practicing since 2010. Having grown up in Tomball, she is thrilled to have the opportunity to improve the health of the children in her hometown with Pediatric & Adolescent Center Of NW Houston, PA. Dr. Gandre completed her undergraduate studies at the University of Louisiana-Lafayette where she played softball, earning a trip to the Women's College World Series. She graduated ULL as the Outstanding Graduate for the Ray P. Authement College of Sciences in 2003. She earned her medical degree and completed residency training in pediatrics at the University of Texas Health Science Center at Houston in the Texas Medical Center. Dr. Gandre lives in Tomball with her husband and three children, whom she credits as being her best teachers. She enjoys spending time in the outdoors with her family, especially going to the beach. She loves being a pediatrician, where the best part of her job is helping children and families achieve optimal health.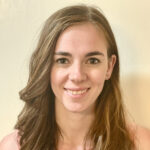 Dr. Sarah Ochoa is a Board-Certified Primary Care Pediatric Nurse Practitioner with a Doctor of Nursing Practice. She has been working with the pediatric population for over six years. Dr. Ochoa received her Bachelor of Science in Nursing from the University of Texas Medical Branch and her Doctor of Nursing Practice from the University of Arizona. Her doctoral project references her specialty in breastfeeding education. Her residency was completed at Tucson Medical Center in the specialty areas of Adolescent Medicine and Pediatric Gastroenterology. She enjoys spending time with her family and children in her free time, traveling, and kayaking.